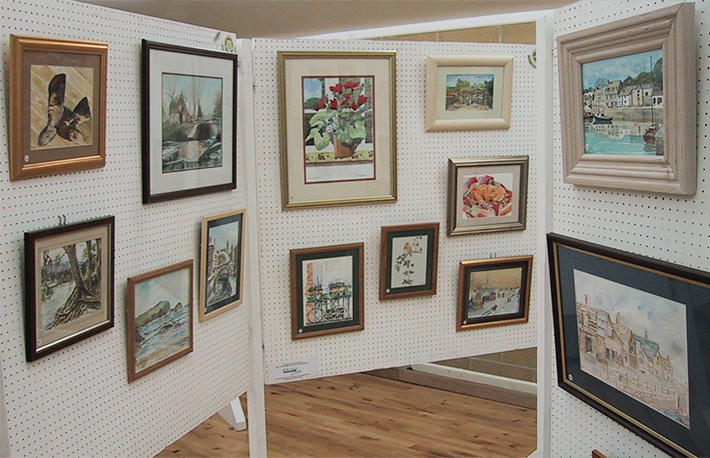 The Art Group began around the time of the millennium and there have been two or three successful exhibitions with a percentage of sales donated to a nominated charity. It was run purely as an Art Group, with most members producing water colours.
In the last six months we have changed the format making it an Art & Craft Group to include crafts of all kinds. Some knit, sew, patchwork or crochet – if your craft is portable it' s possible since there is plenty of space in the village hall. It is a good opportunity to start something new or finish that project found in the back of a cupboard at home. One of our group is putting the finishing touches to the Royal Wedding family group knitted in miniature and hoping to complete it by the time the next Royal baby is born in April! There is no formal tuition but we are happy to help and advise if asked.
We meet on Friday mornings weekly from 10 – 12 for a relaxed time of craft, coffee and chat. All are welcome.
Carol Clarke (01380 870635)